WE'RE THE COMMITTED TYPE
Feeding the greater good means doing the right thing for the environment and communities we serve. From wellness programs you can take home to share with your families to environments that spark the next big idea, we are dedicated and determined to make an impact, one experience at a time.
Our Footprint
WE BRING OUR CULTURE OF SUSTAINABILITY
Environmentally-friendly disposables, zero-waste efforts and a dedication to non-processed foods are just some of the ways we create a positive impact. We seek out community farmers, ranchers, and CSAs to partner and plan menus together based on what's local, seasonal, and the very best quality.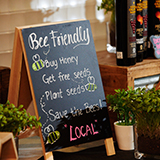 Force For Good
SETTING AN EXAMPLE IS IMPORTANT
We've earned our title as an industry game-changer by working alongside our partners towards the greater good. We build on your company initiatives and invest in your local community to make us all better together.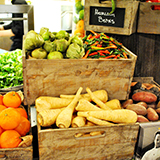 Healthy & Thriving
WELLNESS IS THE KEY TO THE GREATER GOOD
Serving the greater good means providing your workforce with delicious foods, spaces, and programming that enhance performance, promote mindfulness, and reduce stress.